Sat, Aug 20, 2022
|


7:00PM
Twilight Train.
Neil Diamond Tribute
EVENT ENDED
View Details
Date & Time
Saturday, Aug 20, 2022
7:00PM
Description
The Twilight Train band honors the artistic creations and contributions of Neil Diamond with a high-energy set list of songs that keeps the music as close to the original releases as possible. Without trying to impersonate, the band strives to recreate the unique energy of a Neil Diamond show at every performance. Get on board the Train for a journey filled with familiar sounds on a trip to new memorable destinations.
Lobby opens 1 hour before performance. Seating begins 30 minutes before performance.
Due to a recent change in federal law regarding online retailers, sales tax will now be applied to all of our tickets.

We appreciate your cooperation and patience as we transition to this new ticketing system.

If you have any questions, please contact Big Tickets at 888-318-2752 or at support@bigtickets.com.
TWILIGHT TRAIN IS ***SOLD OUT***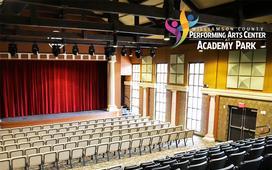 Williamson County Performing Arts Center
112 Everbright Ave
Franklin, TN 37064
(615) 786-0186
More Events